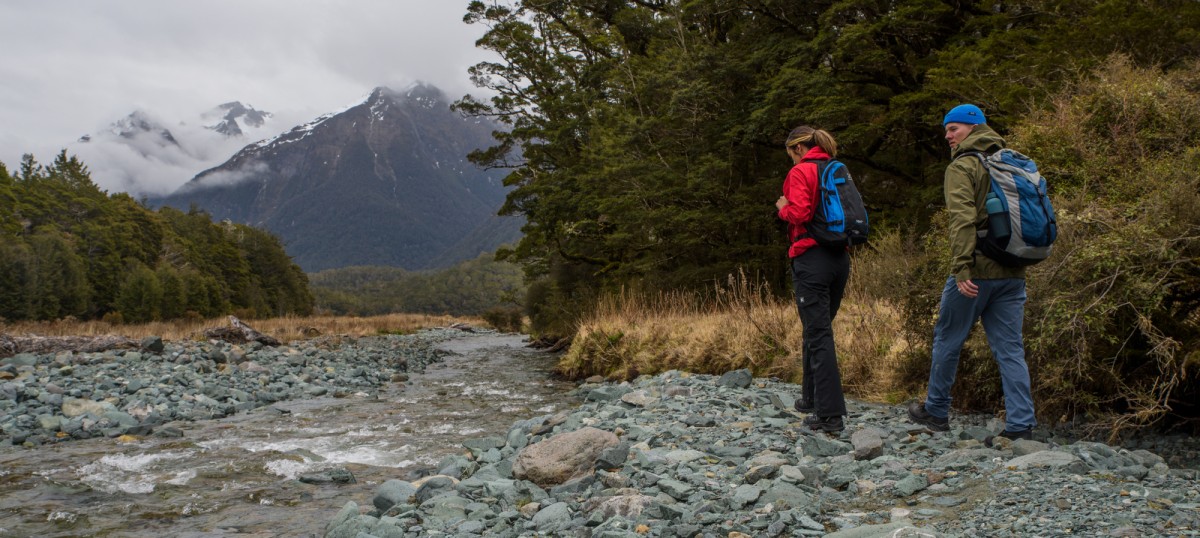 Did you know: it's very 'Kiwi' to use the term tramping to describe walking or hiking into the mountains? Going into the bush is also a very 'Kiwi' thing to say, as a way to describe going into a vast land area covered in trees.
The Land Safety Code
5 simple rules to help you stay safe.

Download the Code
Click flag below to download pdf (print quality) or review on-screen, below: